Hoover - Tech Oil Products is the quality leader in MARPOL Compactor and Baler waste management equipment and Intermediate Liquid Bulk (IBC) storage tank solutions. With the rugged requirements of the maritime industry all of equipment must stand up to the most challenging environments so we have taken the time to design and manufacture all our equipment in stainless steel, with options for explosion proof environmental and hazmat.

Our quality is why we have the best warranty in the industry 10 years manufacture and 5 years components. Our commitment to you is excellence in customer service and quality.
We are pleased to announce four Enviro-Pak products lines that will benefit your ship operations :
The ENVIRO-PAK H2 Single Chamber Compactor is an effective unit designed specifically for use in limited space and it can be installed on deck or in enclosed spaces, and can be configured for explosion proof environments. The high waste compression ratio and effective compactor volume capacity is an excellent choice to significantly reduce the volume of waste stored onboard.
MG2 and MG5Compactor units are built of high quality stainless steel making it durable to withstand harsh marine conditions and it can be installed either on deck or in enclosed spaces, and can be configured for explosion proof environments. The unit has a ramp-less cart loading design where the wheeled carts makes use a straight forward process and very safe.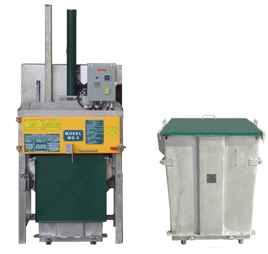 Whether you call it a "food grinder", a "galley grinder" or a "macerator", ENVIRO-PAK® makes the best units available. For disposing of food wastes our food disposals or galley grinders are fully MARPOL compliant. And with 316 Stainless Steel options and heavy duty IP56 rated motors; our patented designs ensure safe, simple, and reliable operation. Our galley grinders are seal to ensure strength in harsh environments. They feature 100% stainless steel cutting chambers and bowls capable of processing all food waste.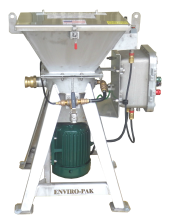 The Liquitote Intermediate liquid Bulk Container (IBC) is Ideal for shipboard storage all oil and hazardous liquid products. Our stainless tote tanks are DNV and UN 31A certified for transportation and storage of hazardous liquid chemicals. The most popular ship board sizes are 1,325 liter (350 gallon), 2,082 liter (550 gallon) and 3,001 liters (793-gallon). All tanks are manufactured with sloped bottoms and 2" (5.08 cm) ball valve discharge and safety cap.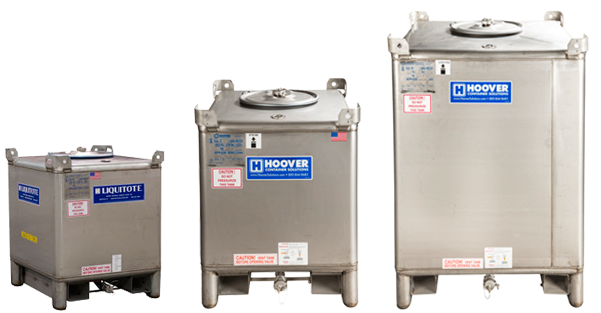 For more information visit us at www.hooverferguson.com

Hoover - Tech Oil Products, Inc. is part of the Hoover Group and supplies maritime compactors, balers, drum crushers, filter crushers, food grinders, and IBC totes and is a global leader in equipment for offshore and maritime.