GreenOil Standard ApS are based in Denmark; they design, produce and market a unique series of oil filtration solutions, breaking traditions in which oil cleaning has been performed for decades, mostly with centrifuges.
GreenOil offer a patented oil filtration system for deep cleaning and removing water from any type of oil application.

The most efficient system on the market, maintains optimal oil efficiency.
Since 2008, thousands of filter systems have been installed onboard all types of vessels and ashore in various industrial plants.
Among these ships are the world's largest container vessels – The Triple-E series.

M/V Maersk Mc Kinney Moller, 1 of 20 Triple-E vessels
These are the world largest container vessels using GreenOil filters.
Onboard each vessel, 10 x GreenOil filters are installed for different applications.
Filters to Replace Existing Separators?

With the development of a unique series of filtration systems for lubrication oil in engines, GreenOil filters are suitable to replace existing separators onboard or in newbuildings.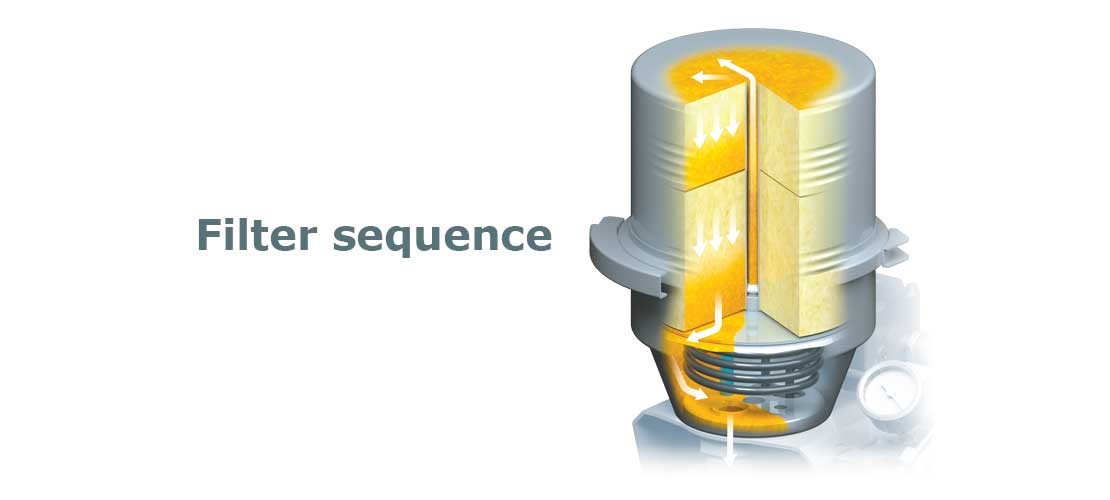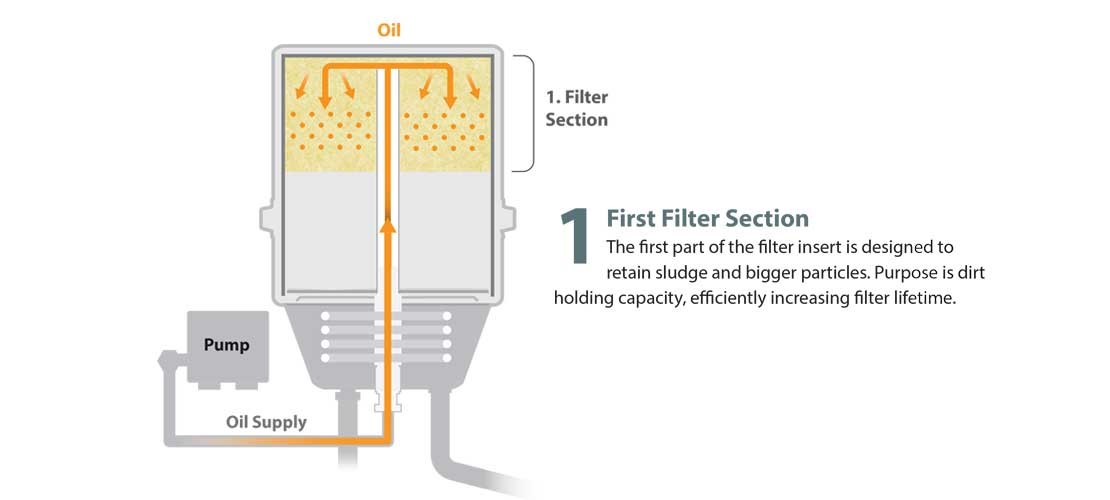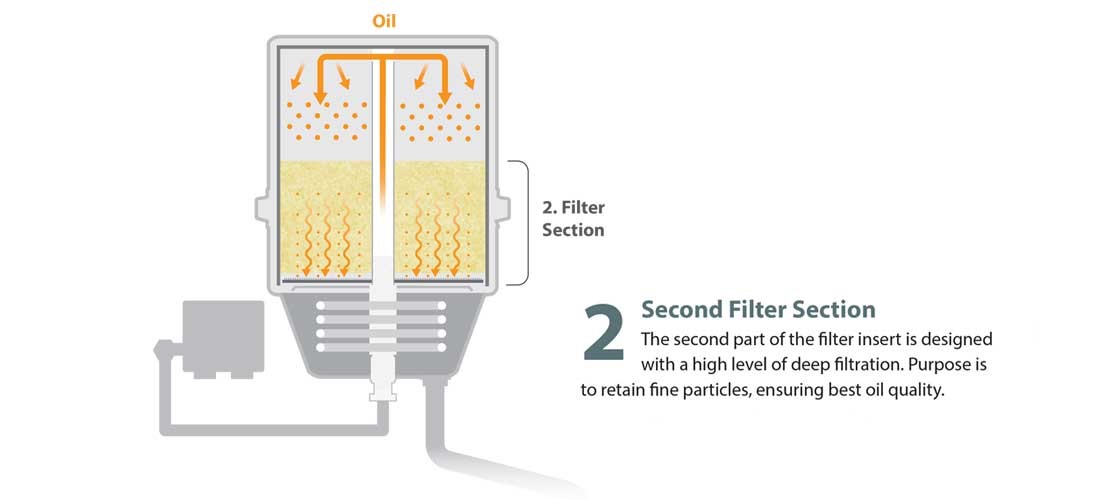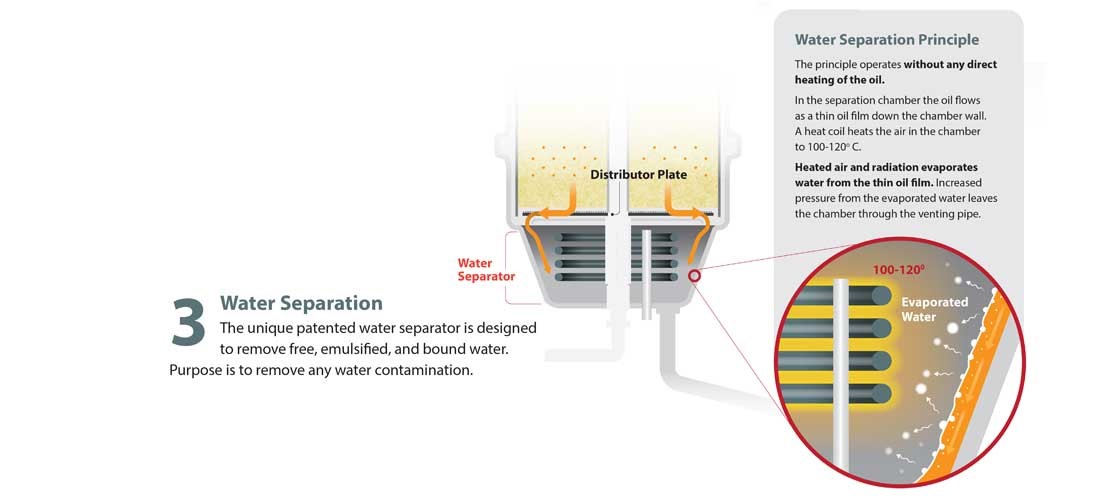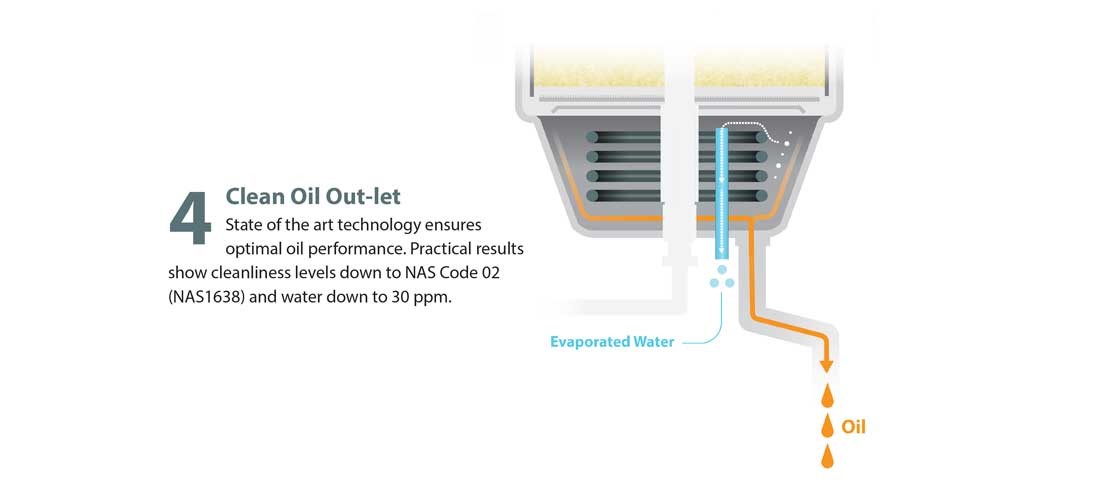 GreenOil are offering a unique product; they are the only manufacturer on the market, who are able to remove free water particles, emulsified and bound water from any oil type!
See the system in action below :
GreenOil Performance Vs Centrifugal Separator
GreenOil has conducted several tests in cooperation with engine suppliers, among them MAN Energy Solutions. Here the conclusion was, that GreenOil's equipment complies with MANs recommendations and requirements for lubricating oil treatment and can be used instead of traditional purifiers/separators.
MAN have given approvals for 2-stroke and 4-stroke Main & Aux. Engines.
Click the links to read MAN's No Objection Letters (NOL) for two-stroke engines and four-stroke engines
The usage of GreenOil offline filters for cleaning of lubricating oil on two-stroke low speed engines, proves to offer several possible savings:
No energy needed for oil preheating
Reduced power consumption for the cleaning process
Oil waste is reduced to virtually zero
Reduced maintenance and operating costs
Minimized down time if cleaning equipment
Better oil quality
Where can the Filters be Used?
Engine – Lube oil on both 2 and 4 stroke engines
Propulsion systems as Stern tube, Azimuth and Thruster - including EAL Bio Oils
Fuel Oil – Diesel and Marine Gas Oil
Gear and Hydraulic power packs
Mobile oil filtration and high water removal solutions (emergency)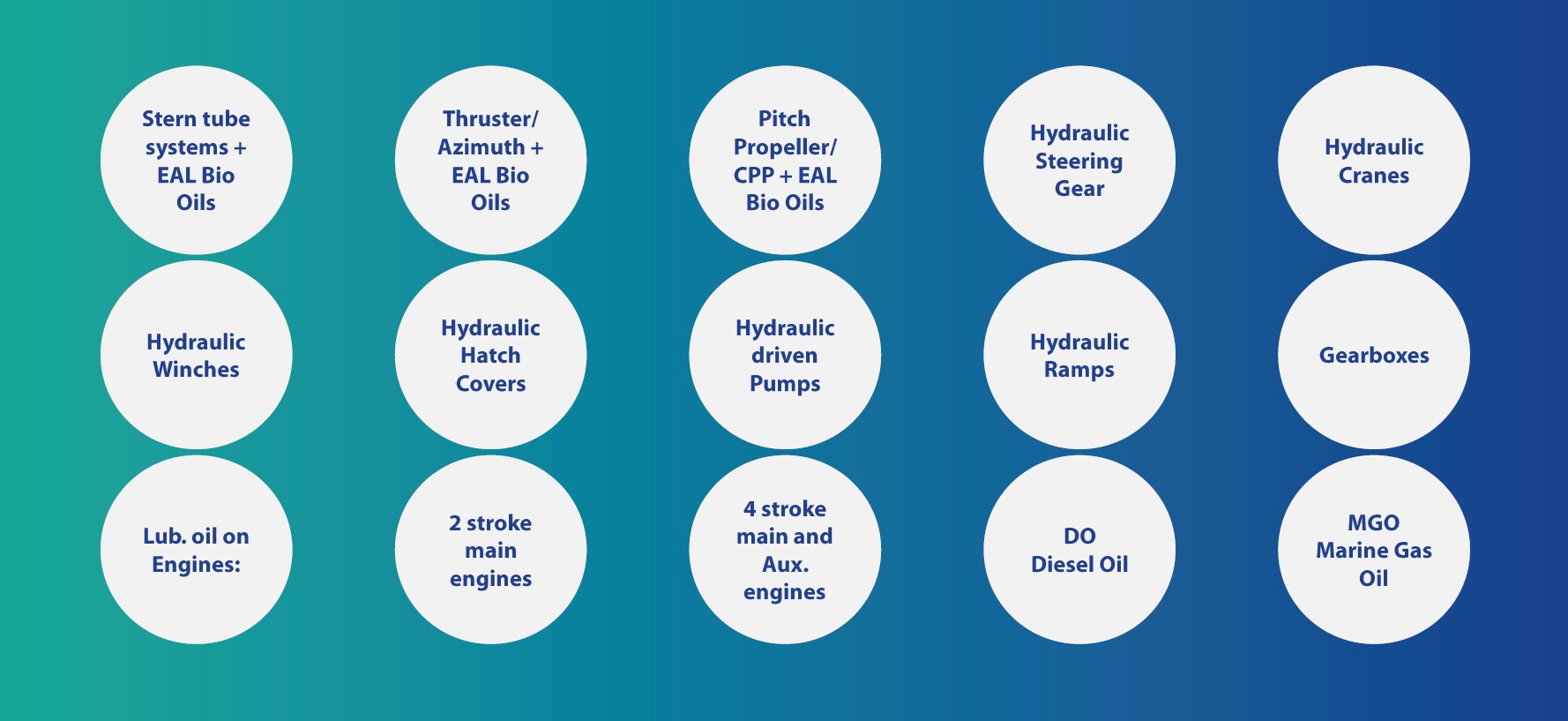 Key Benefits
GreenOil systems clean oil more effectively than even the best centrifuges
Short return on your investment, typically within 6 - 10 months
8 - 10 times less energy consumption than a separator
No sludge production – no wasted oil, savings from no disposal
Clean oil, secure operational reliability and durability!
The necessity for absolutely clean oil is commonly known as good practice. Downtime and repairs may be reduced 5 - 10 times for hydraulic systems, 4 - 8 times for lubrication system oils and oil lifetime may be prolonged by 4 - 8 times. Improved filtration is thus vital to reduce cost, repairs, and downtime. The unique combined GreenOil filter yields a new top class standard for particle filtration.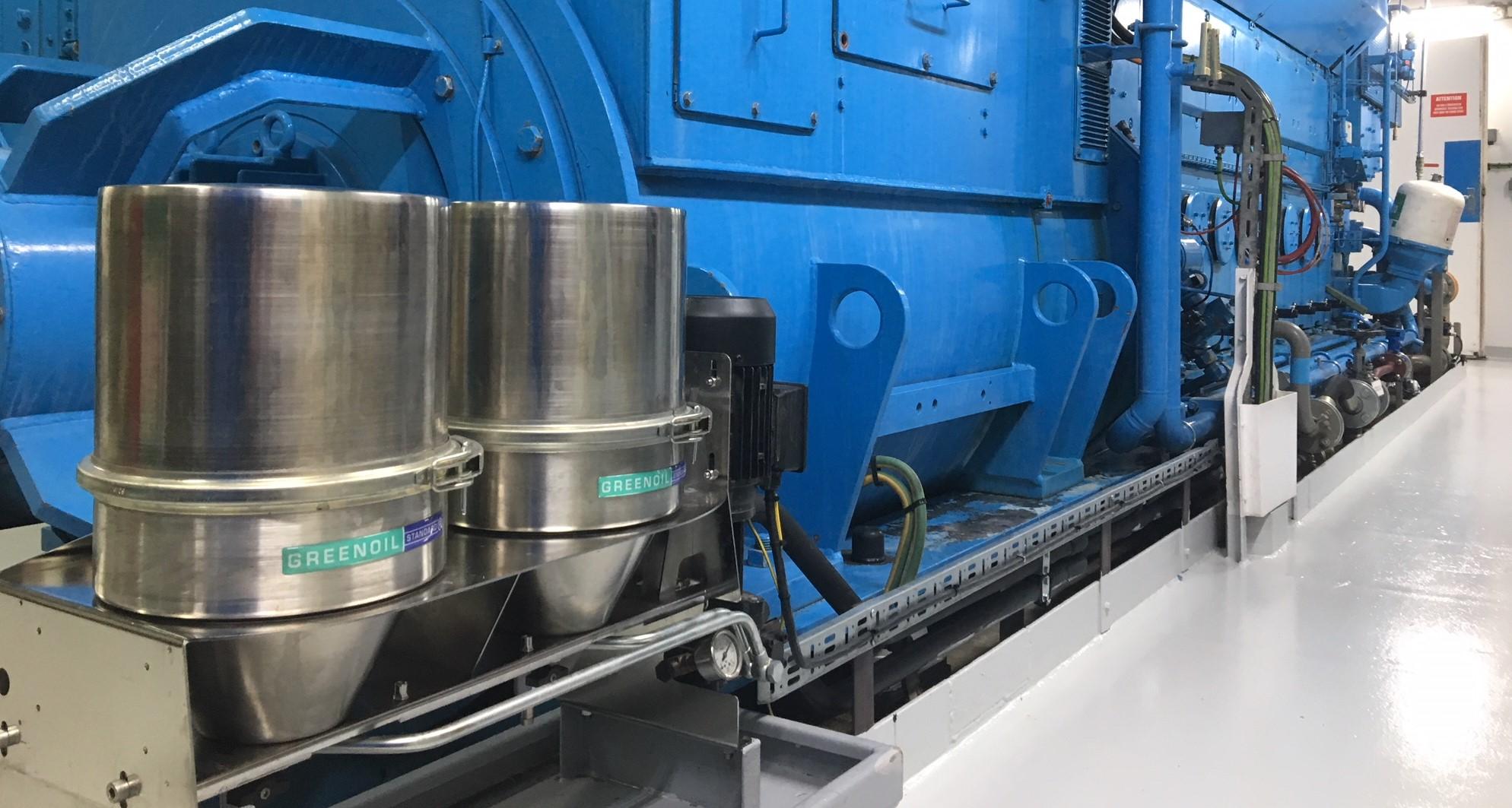 Service & Maintenance
Danish quality manufactured
Water separator totally maintenance free
"No skilled work" – filter insert changed:

without tools
without oil spill
without oil contact
carried out in few minutes

Replacement without interrupting main system
Filter replacement in just 1:30 minute:
Replacement of filter cartridges are carried out in few minutes,
without using any tools, with absolutely no oil contact and no oil spill at all.
References from Companies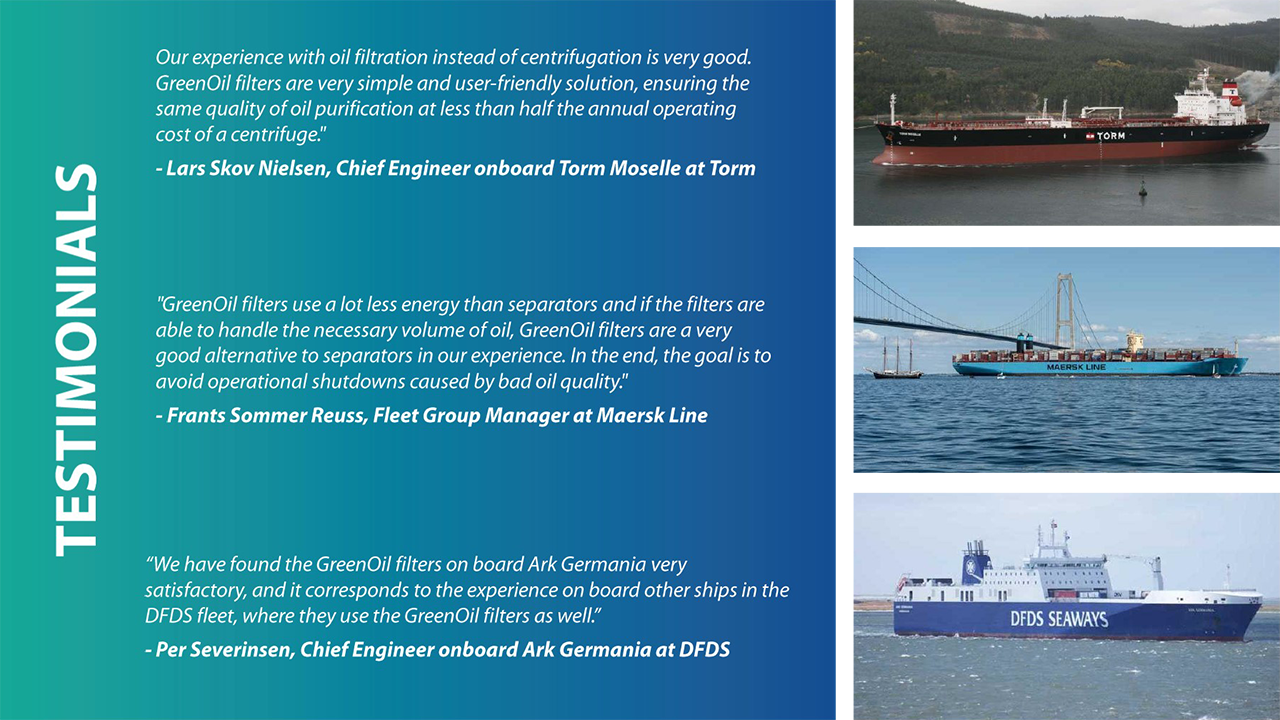 Maersk Group Filter Installations - Meet GreenOil Founders
Click here to visit GreenOil Website.