Established for over thirty years,
PSM Instrumentation
, based in
the
UK, is a specialist in the design, manufacture and supply of marine control instrumentation and marine protection systems for the marine transportation industry. (
ISO9001 - 2008
)
PSM offer a total package of advanced marine instrumentation software systems and application solutions for designers, ship builders and end-users, to ensure vessels operate efficiently and reliably and are compliant with legal, safety and environmental regulations. These include:

: Marine tank gauging instruments and systems for ballast, cargo, service, bunker fuel tanks and trim & list measurement.
: Monitoring, recording and reporting systems that improve ship's efficiency and environmental performance.
OWSView | FuelView | ORBView

: Complete safety systems for bulk carrier hold water ingress detection, cargo tank overpressure alarm and flood detection in bilge and void spaces.
BulkSafe | BilgeSafe | VentSafe

Working with engineers and designers, fleet operators, and maintenance & repairs companies, and understanding their requirements, has enabled PSM to develop products and systems dedicated to meeting their specific applications.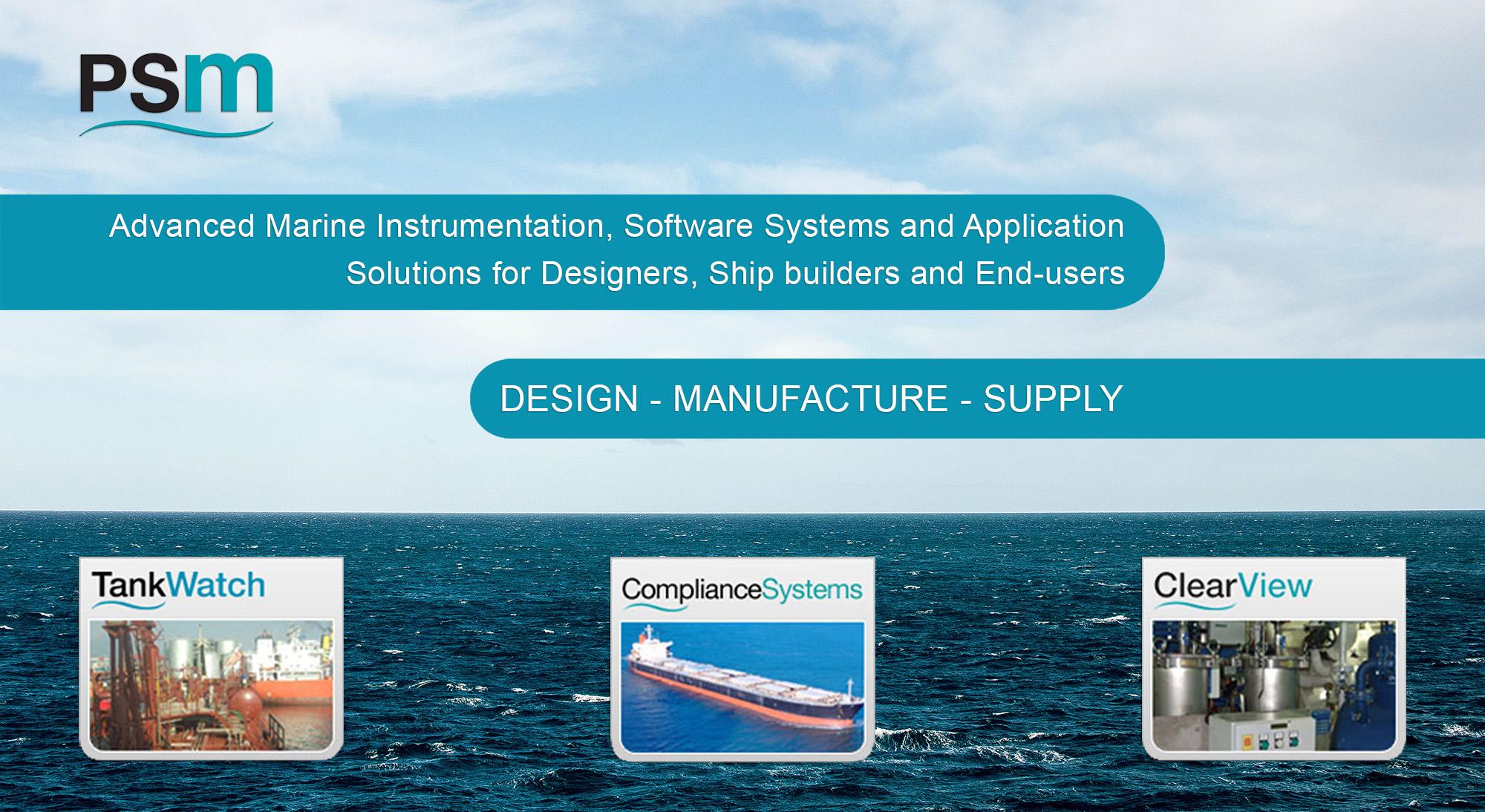 PSM Mission Statement :
To become a global leader of innovative instrumentation solutions for the marine market by providing class leading products and services which exceed customers' expectations.
Experience that Counts :
With PSM's unparalleled engineering and design expertise in marine control instrumentation & marine protection systems, they are able to recommend and supply the optimum solutions for any application and particular vessel.
Where required, PSM products carry type approval from all the main marine societies to demonstrate that they are fit for purpose and suitable for the required environment and performance criteria. They also meet many country specific approval standards. They are ATEX approved for use in hazardous areas. PSM run an approved quality system to BS EN ISO 9001:2008 to give you further confidence in your purchases.
We are happy to provide technical support and impartial advice, as to product selection and regulations, before, during and beyond installation.
Kindly contact our office for more information about the products, their availability and prices.