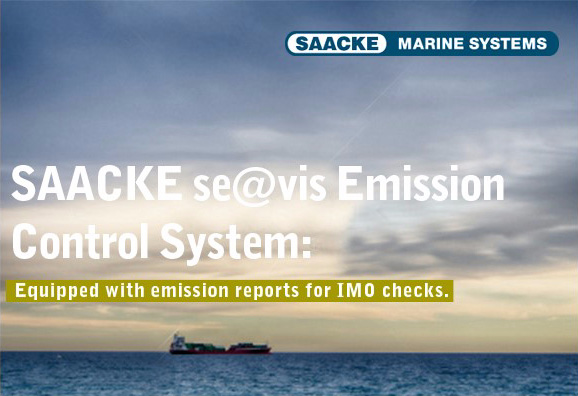 According to IMO regulations, the operating and emission data of ship exhaust systems will in future have to be stored at intervals of 4.5 minutes. The SAACKE se@vis Emission Control System stores all relevant variables (up to 64 process data and 64 status data) of your ship's exhaust system over a period of up to eighteen months, thus complying with the IMO requirements.
Competent authorities carry out compliance checks on the emission limits in the Emission Control Areas (ECA). To ensure efficient cooperation between your ship's crew and the monitoring agencies, the program produces a complete and easily comprehensible emission report in just a few clicks. This can be handed over by the ship's crew to the local authorities for checking, thus simplifying cooperation by means of the easily understandable presentation and ease of operation.
The se@vis Emission Control System is fully integrated into the SAACKE Hybrid Multistream Exhaust Gas Cleaning (EGC) system. You can access the variables of all exhaust emitiers both onboard and live from anywhere in the world. This means that not only do you have constant insight into the operation of the ship's system, you can also discover potential savings and thus improve the efficiency of the overall operation of the ship.
Support helps with rapid familiarization

SAACKE offers you individual service support in daily operations in the first months following installation, as well as analysis of the optimization potential of your entire system. The data is evaluated for this purpose by experienced SAACKE engineers, their practical recommendations making it easy for you to optimize your firing and exhaust cleaning systems.
If you have any questions about the SAACKE Exhaust Gas Cleaning System or a specific project enquiry, please feel free to contact us.