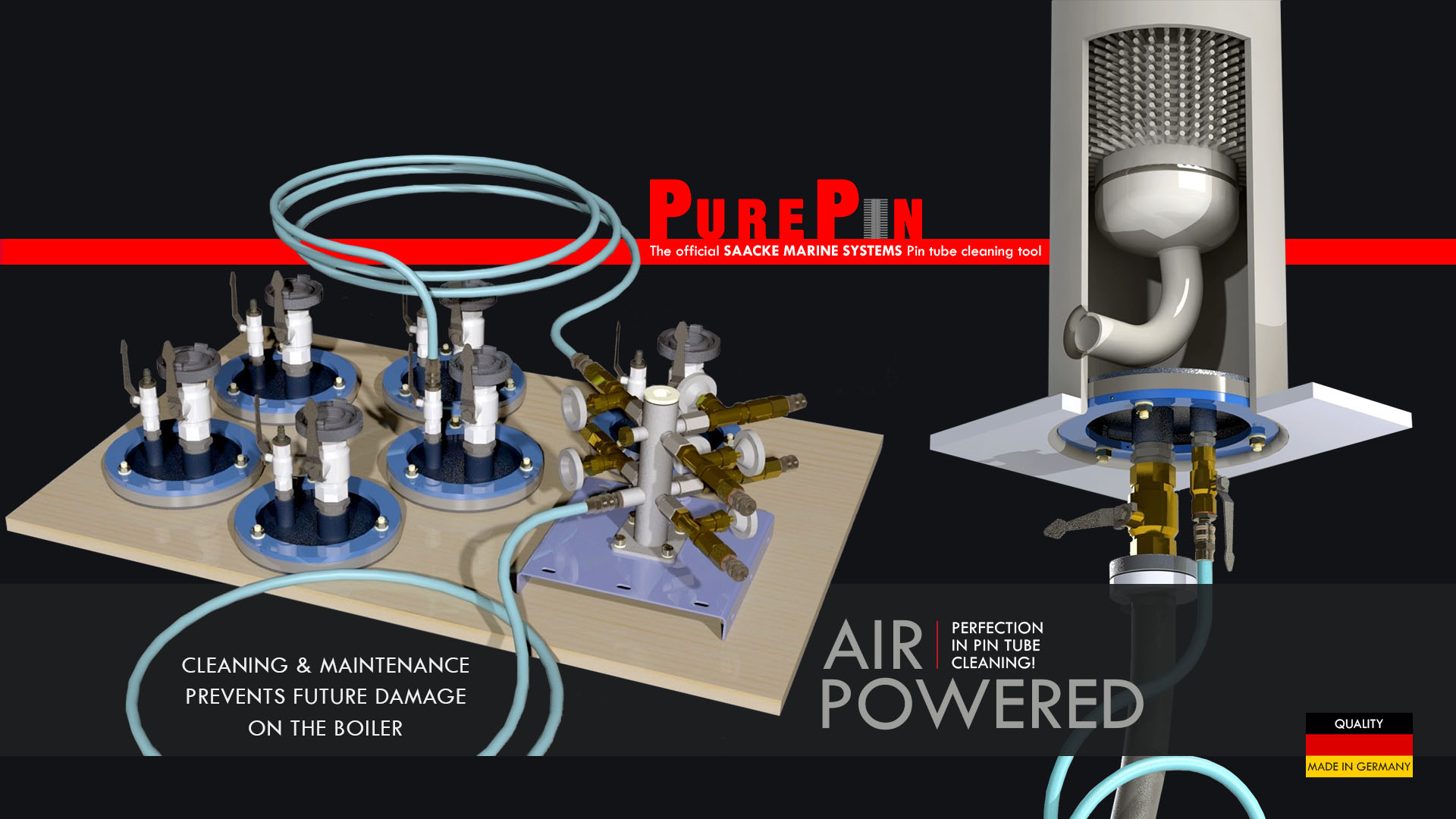 What is the SAACKE PurePin?
Pin tubes are the hardest part to clean inside the boiler due to limited space around the pins accumulating soot.
The most common way of soot cleaning is water washing, carried out when the boiler is as hot as possible; this practice however, is exhausting for the crew and thus rarely completed.
SAACKE PurePin is the best tool to clean your boiler pin tubes and keep your steam plant at maximum efficiency with minimum effort.
Design Overview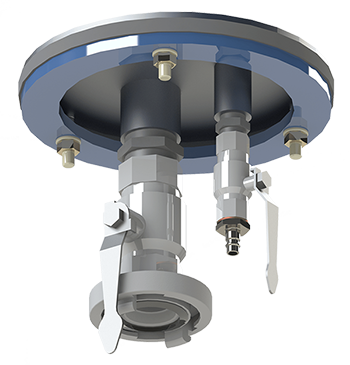 SAACKE have designed PurePin to withstand min. 0.5 bar pressure, equivalent to 5 meters of water plus the own weight, which means it will be very strong.
Two sealing plates made from powder coated steel hold in place a thick neoprene membrane plugging the lower end of the pin tube. The plates are pushed together by three nuts & bolts which squeeze and seal the pin tubes.
There are 2 connections on each plug; 1 water inlet / drain & 1 for air bubbling.
Cleaning Process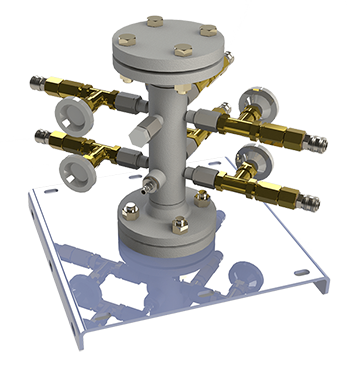 The pin tubes are plugged and filled with water.
Through the air manifold assembly, compressed air is fed to the plugs and the steady air supply creates fine bubbles which loosen the dirt and soak the soot which slowly gets released from the boiler surface.
A long drain hose is connected to each plug in order to drain the wash water outside of the furnace into a large bucket.
No water will be inside the furnace and no drying out will be needed after completion. This way the tubes can be flushed via the connected hose in order to drain all loosened dirt.
Up to ten plugs can be connected to the air manifold assembly simultaneously.
Cleaning & Maintenance Prevents Future Damage on the Boiler
Please contact us for more information and volume discount pricing.