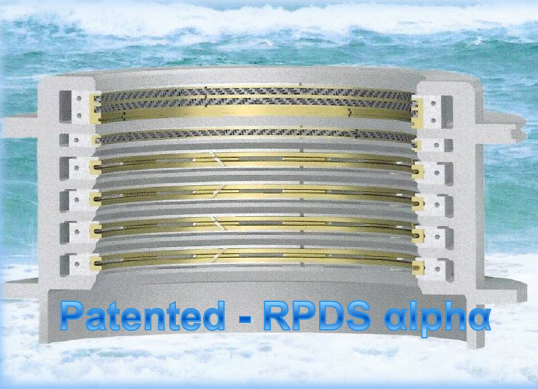 Probably the most important component part of the Engine is the Stuffing Box.
Should the Stuffing Box fail then the engine will start to have problems:
Temperature Increase:

Excess Emissions:

Component Failure:

High System Oil Usage:

Piston Rod Wear:


BN Increase:

Increased Viscosity:

Higher Insoluble's:

Fuel Oil Possible reason for Bearing Varnishing + Piston Crown Failure.
Dirty oil destroys bearings and causes premature failure even down to the crankshaft.
This new system has been designed to Retro-Fit 2 Stroke Engines of Yesterday-Today-Tomorrow with Tailor Made Systems for each M/E cylinder.
Feature: Total Rod Seal at housing entrance;
Benefit: Prevents the free flow of detritus & system oil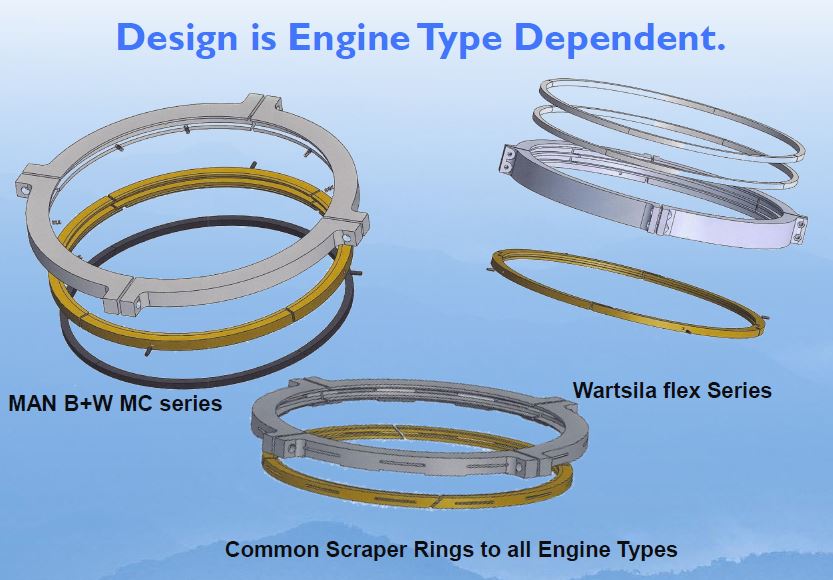 Save thousands of $$$ eliminating lube oil contamination while at the same time reducing the ship's Carbon Footprint using RPDSαlpha.
Retrofit RPDSαlpha instead of replacing piston rings at the same or even lower cost than OEM parts!
RPDSαlpha is manufactured in the UK.
RPDSalpha Retro Fit | Video Presentation (YouTube link)