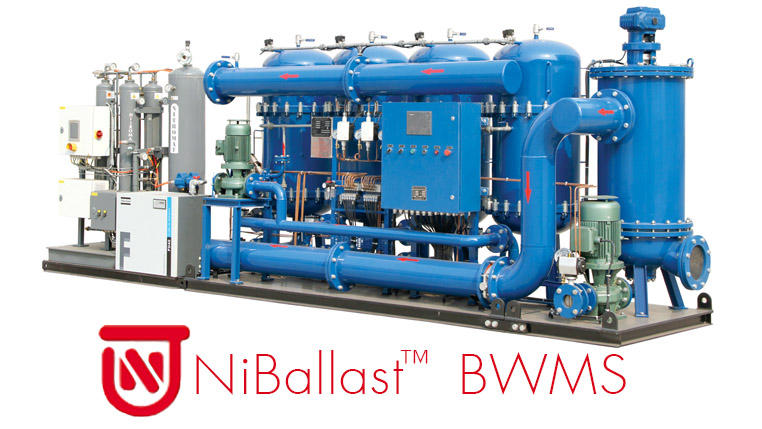 We proudly present the NiBallast™ Ballast Water Management System from Messrs Jiangsu Nanji Machinery Co., Ltd. in China.
With over 50 installations (35 Newbuilding & 15 Retrofits) NiBallast™ BWMS has obtained certificates from CCS, BV, NK, LR, ABS, USCG AMS and awaits to obtain the USCG TA certificate in 2017.
---
NiBallast™ BWMS Treatment Flow
To comply with International Maritime Organization (IMO) Convention D-2 regulations for ballast water management, NiBallastTM BWMS Treatment Flow, provides a reliable, environmentally friendly solution designed to protect against biological organisms including zooplankton, algae, bacteria, and pathogens from ballast water without affecting the normal operation of the ship and without using chemicals, toxins, or generated substances.
With a capacity of 200 to 1,500m3 per hour, the system uses 2 stages of approach, Filtration (Mechanical) and De-Oxygenation (Physical).
During the ballasting operation the system firstly utilizes a 50μm self-cleaning filter to remove large particles and then all remaining microorganisms (including bacteria) via the micro membrane separator. At the same time, nitrogen inert gas is inserted into the ballast water to complete the treatment.
During the de-ballasting operation ballast water is simply discharged overboard without any need for re-treatment or neutralizing.
System components :
Self-cleaning filter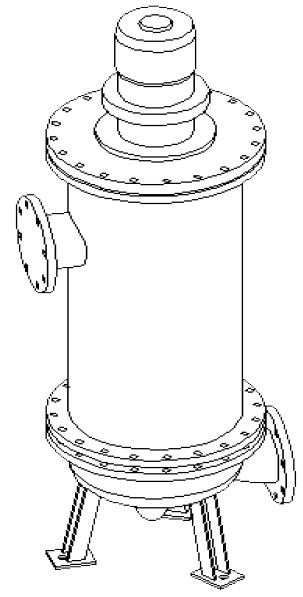 Firstly, the 50μm stainless steel self-cleaning filter removes the majority of particles and microbes, then it back-flushes the filter core rapidly with very small water consumption by control of the pressure difference and a set time, so the Treatment Rated Capacity (TRC) is ensured. The organisms in the flushing liquid that are discharged into departure waters are not invasive species.
Micro-membrane Separator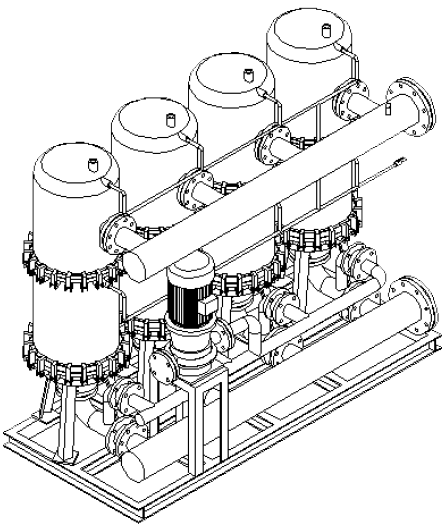 Through several years of study, NiBallast has developed a Micro Filter membrane which is suitable for treatment of high capacities of ballast water. The enlarged membrane area and added strength ensure a high flux and a long lifespan of over 4 years. Ballast water treated by the membrane separation unit contains almost zero organisms >10μm and minimum bacteria. This aims to ensure that the discharge water quality meets the D-2 standard.
Nitrogen Generator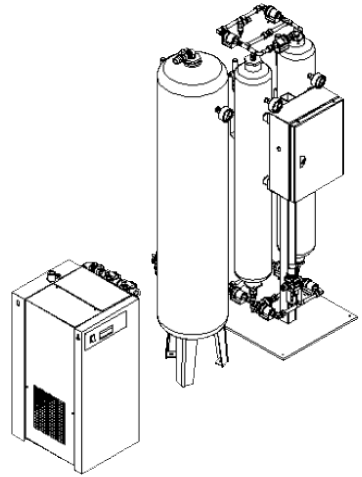 Nitrogen generated by the nitrogen generator of the system is injected into the ballast water in a de-oxygenation process required to achieve the treatment efficiency. Nitrogen positive pressure is monitored and controlled by the PLC of the system.
---
NiBallast™ BWMS System Key Factors
Space : Small installation footprint and maintenance space needed, flexible / modular arrangement.
Scalling : Systems ranging from 200 m3/h to 4000 m3/h
Safety : No harmful, toxic or explosive gas produced.
Energy : Low power demand in any configuration and energy-saving (only 21.2 kW needed for a 1000 m3/h system).
Time : Complete treatment when ballasting, suitable for short and long voyages, no need for re-treatment or neutralizing when de-ballasting.
Water quality : System not affected by salinity and turbidity.
Cost : Low power consumption; membrane life-span is more than 4 years and other parts do not need special maintenance; few sediments thus saving cleaning costs; anti-corrosion by nitrogen feeding - saving painting costs.
Click on the image to see the NiBallast BWMS video presentation

Jiangsu Nanji Machinery Co., Ltd. is a professional manufacturer, specializing in designing, manufacturing & selling marine anti-pollution equipment (BWMS, marine sewage treatment plants, oily water separation plants) and cabin machinery devices (pressure vessels, shafting and steering products, silencers and quick-close valve control boxes). With a history of development of more than 40 years, our company continuously develops new products & projects while maintaining the highest quality for our esteemed customers at home and abroad.
Production & Testing

Factory Welding shop (Robot Welding)

Final machining workshop & Fitting workshop

BWMS testing center (testing capacity 200m3/h - 4000m3/h)
Installations
Package installation (39000 DWT bulk carrier) & N2 Generator (Marine environment protection engineering ship)

Retrofit projects
To find out more about
NiBallast Ballast Water Management System
and the benefits it can bring to your vessels, or for more information on any of our other solutions, please email us at
This email address is being protected from spambots. You need JavaScript enabled to view it.
.
---