What is VOC? During loading, storage and transportation of cargo on tanker vessels, Volatile Organic Compounds (VOC) is emitted to the atmosphere. Evidently, the emission represents a loss of considerable amounts of cargo and thus money. But the harmful consequences to the environment are of greater importance as VOC gases are a pollutant to the atmosphere.
Our Principals Messrs JangWon SM introduce the VOC Reduction System as a direct solution with a short payback period for the investment.
The system was developed together with DSME for 5 years, on the basis of its patent grant contract. The principle of the system is "Suppression of VOC generation by throttling anti-cavitation valves" to maintain the cargo liquid pressure higher than the vapor pressure of the loaded cargoes throughout the drop lines of vessels. The throttling valves are installed at the bottom of loading line and their opening is controlled to maintain positive pressure at the top of loading line.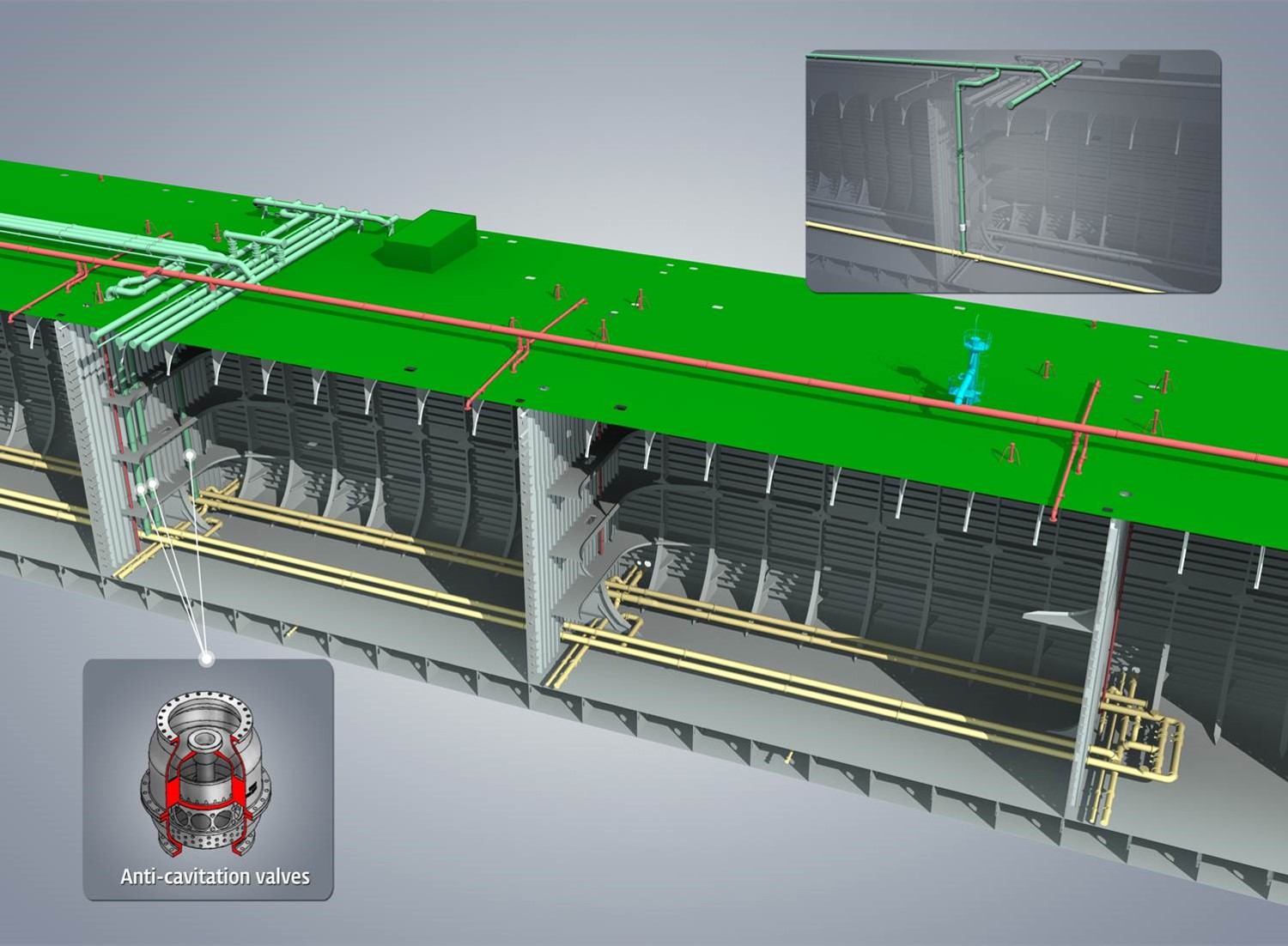 The system has been installed on 4 VLCCs and 1 product carrier ordered by KOTC to DSME.
So far, through several on-board tests, it has been verified that the system can reduce VOC generation during loading period up to 80% depending upon cargo properties. This system can be applied for crude oil carriers, product carriers and FPSOs, wherever the similar drop loading lines exist for liquid cargoes, regardless if newly built, existing, repaired or retrofitted vessels.
It is an active equipment suppressing the emission of gases harmful to both crew and the environment, which IMO has already started to regulate. The system can be installed onto existing vessels in a short time with its brief payback periods.
As the environment is becoming a more important consideration, ships equipped with De-VOC system would have priority preference in chartering with high environmental standards and by preserving (without loss by VOC) precious cargo intact.
SYSTEM COMPONENTS AND TYPICAL LAYOUT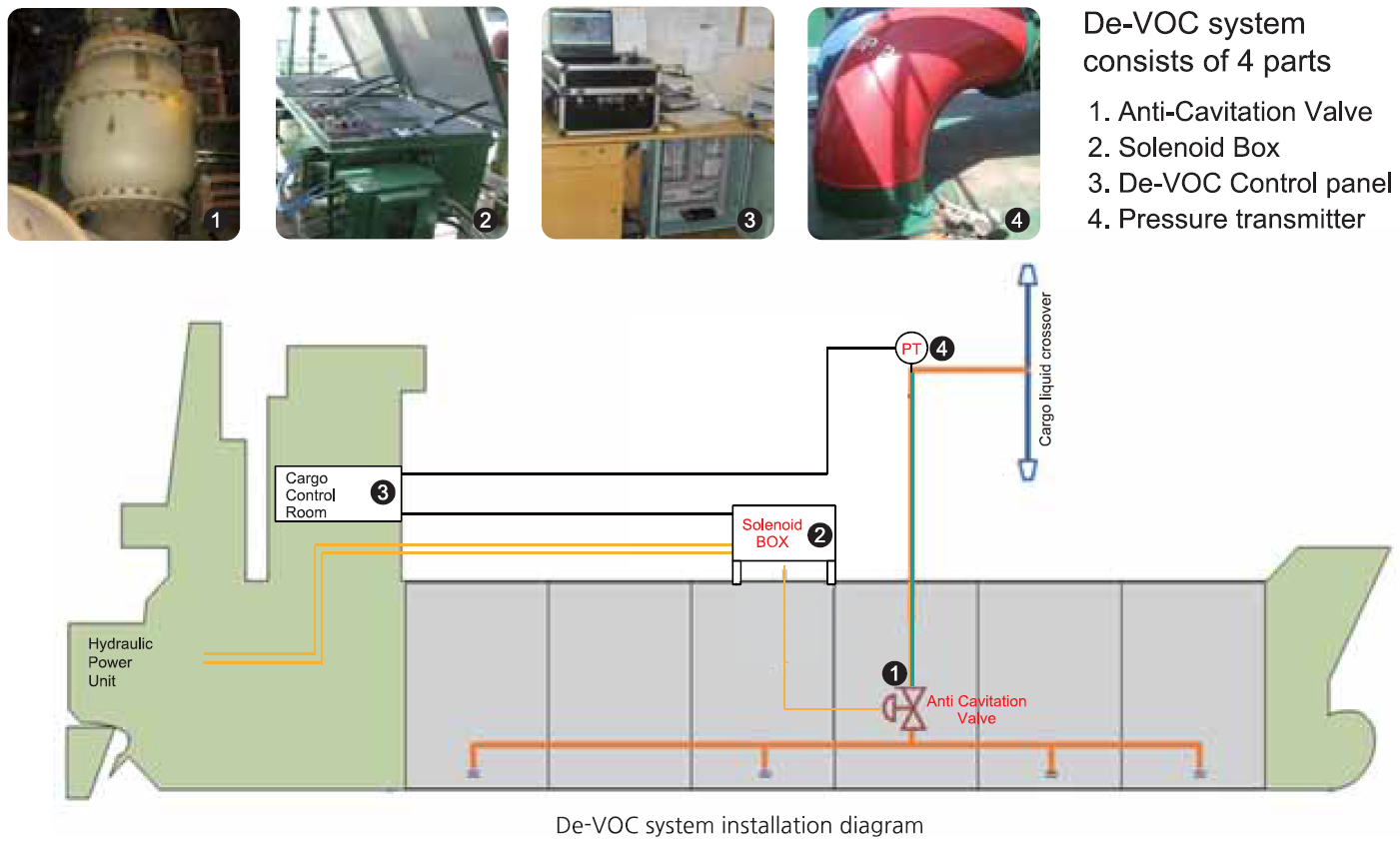 PAYBACK PERIOD - ROI
Looking at a newly built VLCC based in the Middle East, the saved VOC amount obtained from our Principals' on-board tests in early March (in summer season, to be quite bigger) = approx. 100ton per loading.
The average cycle time of loading based on the route between Middle East and China = approx. 47days so the complete payback period is currently calculated to be approx 1.57 years (12.2 loadings).
For any clarifications or further information please do not hesitate to contact our office.