Columbia Cruise Services (CCS) Commissions PSM to Install New Tank Gauging System on the MV Thomson Dream Cruise Ship
Columbia Cruise Services (CSS) initially approached us as the existing tank gauging system on the MV Thomson Dream cruise ship which they manage had become old and unreliable. Also maintenance costs were increasing and spare parts were becoming very expensive and difficult to obtain.
Operated by the TUI holiday company, at 55,000 gross tonnage and measuring 244m in length with 12 decks, and able to hold up to 1,500 passengers and 600 crew members, this is one of the larger vessels for which we have been briefed to provide a complete ship wide tank gauging system.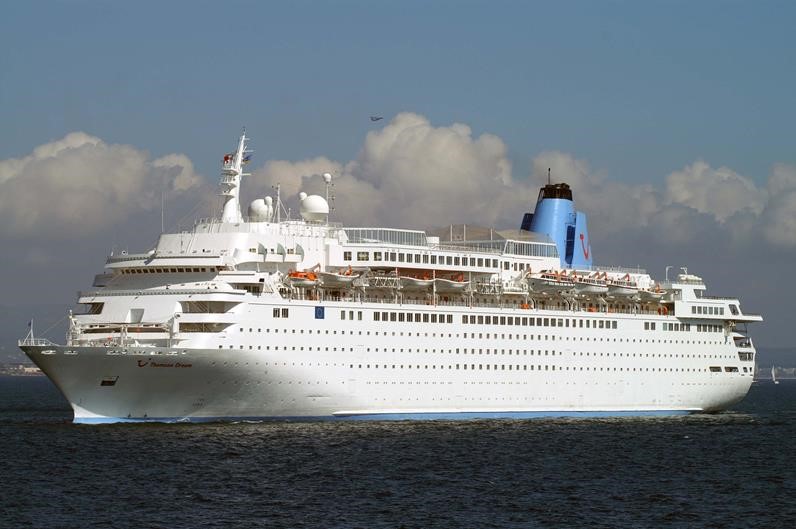 MV THOMSON DREAM
After being commissioned to carry out a survey by the shipyard, our engineering team produced a detailed report with recommendations for a tank gauging system, including tank temperature measurement, that met both the shipyard's budget and their timescales.
Our recommendation was to overhaul the current installation, fitting a hybrid solution of ICT level transmitters and Series 260 transmitters which were connected to a TankView system and were selected to best suit the application. At the same time we also proposed using the existing wiring, meaning that substantial cost savings could be made in installation.
We manufactured the parts within a short lead time in order to meet the timings of the shipping yard and worked within their already scheduled dry-dock booking for the ship in Navantia Shipyard, Spain. The parts were installed by the shipyard engineers, with our commissioning team checking and calibrating the system after installation, ensuring all parties were delighted with the outcome and result.
To find out more about our ICT level transmitters, Series 260 transmitters and TankView systems and the benefits they could bring to your vessels, or for more information on any of our other tank gauging solutions, please visit our website, email us at This email address is being protected from spambots. You need JavaScript enabled to view it. or call on +44 (0) 1444 410040.
Best regards,

Mark Jones
PSM Sales Director